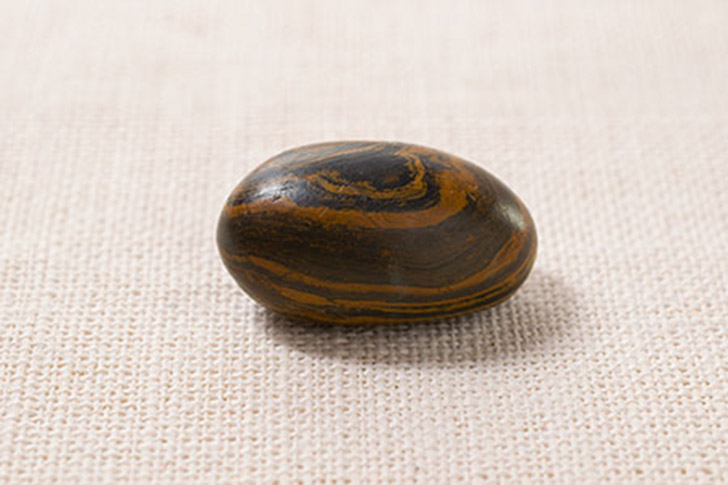 For­mer LDS Church his­to­ri­an D Michael Quinn has quot­ed the fol­low­ing remarks giv­en to him dur­ing the course of an inter­view with Elder Boyd K Pack­er, then an Apos­tle of the LDS Church; "I have a hard time with his­to­ri­ans… because they idol­ize the truth. The truth is not uplift­ing; it destroys. His­to­ri­ans should tell only that part of the truth that is inspir­ing and uplift­ing."[1]
In a "per­son­al memo" anoth­er Apos­tle, J Reuben Clark is quot­ed as say­ing the fol­low­ing: "If we have truth, it can­not be harmed by inves­ti­ga­tion. If we have not the truth, it ought to be harmed".[2]
Truth even­tu­al­ly reveals itself. In my ongo­ing search for truth in Mor­monism, I came across an arti­cle in The Improve­ment Era of August 1946, writ­ten by Apos­tle John A Wid­stoe, titled "Evi­dences and Rec­on­cil­i­a­tions – What Man­ner of Boy and Youth was Joseph Smith"[3]. Elder Wid­stoe begins the arti­cle by back­ground­ing the ear­ly life of Joseph and recall­ing events in Joseph's life, his leg oper­a­tion, and state­ments made by local Palmyra cit­i­zens as to the char­ac­ter of Joseph and his fam­i­ly. Obvi­ous­ly, these were pos­i­tive state­ments that show Joseph and the fam­i­ly as 'God fear­ing, hard work­ing coun­try folk'. The sec­ond half of the arti­cle is devot­ed to "anti-Mor­mon" state­ments that Wid­stoe advis­es, shouldn't be relied upon as truth­ful. Widstoe's the­sis can be sum­ma­rized in the fol­low­ing quote:
"The result­ing mass of anti-Mor­mon lit­er­a­ture did not hes­i­tate to black­en and malign the Prophets ear­ly years. These effu­sions of hate may be reduced to three charges: 1, The Smith fam­i­ly were unwor­thy peo­ple, 2, Joseph Smith, the Prophet, was a mon­ey dig­ger, and 3, he was a user of peep­stones."[4]
Wid­stoe doesn't inform us as to what the 'unwor­thy' accu­sa­tions were of the Smith fam­i­ly, only that some affi­davits were col­lect­ed to show how the Smith's, were regard­ed in their com­mu­ni­ty. Per­haps Wid­stoe alludes to the accu­sa­tions of being 'mon­ey dig­gers' and 'peep­stone users'.
To refute the charge of the Smith fam­i­ly being 'unwor­thy peo­ple', Wid­stoe intro­duces us to an unsa­vory char­ac­ter P. Hurl­but, who had col­lect­ed those affi­davits from local Palmyra cit­i­zens that paint­ed Joseph and the Smith fam­i­ly in a neg­a­tive light.[5] In an attempt to show how evil Hurl­but was, Wid­stoe men­tions that Hurl­but was cast out from the Church for adul­tery. It is inter­est­ing to note that most ex mem­ber 'anti-Mor­mons' are charged with being adul­ter­ers or sin­ners, oth­er­wise why would any­one leave the so called 'True Church'. Wid­stoe tries to deflect the impact of these affi­davits by stat­ing, "Com­pe­tent stu­dents [of His­to­ry] have refused to accept the val­ue of these affi­davits; or have ignored them". He also attempts to fur­ther sul­ly the char­ac­ter of Hurlbut/Howe[6] by insin­u­at­ing that the affi­davits may not be truth­ful and that "Even a casu­al exam­i­na­tion of them [affi­davits] shows that they were writ­ten by one hand in oppo­si­tion to Joseph Smith and his claims. It was easy to secure sig­na­tures."[7]
Wid­stoe then defends the mon­ey dig­ging accu­sa­tions, by con­firm­ing that Joseph was once employed to dig for a lost sil­ver mine by a Josi­ah Stoal, but which did not last long.[8] Wid­stoe gives the read­er the impres­sion that it was a one time only event and that the mon­ey digging/treasure seek­ing claims have been entire­ly exag­ger­at­ed. Wid­stoe con­tin­ues by stat­ing; "Hon­est his­to­ri­ans can­not safe­ly make the charge that Joseph Smith was a pro­fes­sion­al mon­ey dig­ger".[9] There­fore any his­to­ri­ans that don't agree with him would be, in fact, dishonest.
Widstoe's last defense is of the charge that Joseph was a 'peep­stone user'. He writes; "Anti-Mor­mon writ­ers are prone to sug­gest that the Prophet spent his time in lead­ing peo­ple into many a fruit­less chase for lost mon­ey sup­posed to be revealed by peep­stones"[10]. This is con­firmed by 'hon­est' his­to­ri­ans today. Of the many 'trea­sure seek­ing' attempts by Joseph, not one piece of sil­ver or gold or any oth­er trea­sure was ever found.
Wid­stoe con­cludes his remarks by stat­ing, "Care­ful­ly exam­ined, the charges against the Smith fam­i­ly and Joseph Smith… fail to be proved. There is no accept­able evi­dence to sup­port them… Joseph Smith was not a mon­ey dig­ger, nor did he deceive peo­ple with peep­stone claims. It is almost beyond belief that writ­ers who val­ue their rep­u­ta­tions, would repro­duce these sil­ly and untrue charges. It sug­gests that they may have set out to destroy "Mor­monism", rather than to detail true his­to­ry"[11].
So to all you mod­ern day his­to­ri­ans: you've been warned.
Lets now com­pare Elder Widstoe's arti­cle with the more recent Ensign Octo­ber 2015 arti­cle titled, "Joseph the Seer".[12]
Here are a few excerpts:
""See­ing" and "seers" were part of the Amer­i­can and fam­i­ly cul­ture in which Joseph Smith grew up…
"…The young Joseph Smith accept­ed such famil­iar folk ways of his day, includ­ing the idea of using seer stones to view lost or hid­den objects…
"…Joseph and oth­ers assumed the same for their day… Joseph's par­ents, Joseph Smith Sr. and Lucy Mack Smith, affirmed the family's immer­sion in this cul­ture and their use of phys­i­cal objects in this way, and the vil­lagers of Palmyra and Man­ches­ter, New York, where the Smiths lived, sought out Joseph to find lost objects before he moved to Penn­syl­va­nia in late 1827."
It would now appear, that the cur­rent lead­ers of the Church, accept that Joseph was very well known for his use of 'peep­stones', which is con­trary to the words of Apos­tle Wid­stoe, or per­haps these writ­ers don't 'val­ue their reputations'?
The Ensign arti­cle fur­ther states:
"In fact, his­tor­i­cal evi­dence shows that in addi­tion to the two seer stones known as "inter­preters," Joseph Smith used at least one oth­er seer stone in trans­lat­ing the Book of Mor­mon, often plac­ing it into a hat in order to block out light. Accord­ing to Joseph's con­tem­po­raries, he did this in order to bet­ter view the words on the stone."
Again, I state that of the many 'trea­sure seek­ing' attempts by Joseph using the 'peep­stones', not one piece of sil­ver or gold or any oth­er trea­sure was ever found. How­ev­er, it was by the use of these same 'instru­ments' (peep­stones or seer stones) that Joseph trans­lat­ed the entire Book of Mor­mon as we have it today. Per­haps the stones were only meant for trans­la­tion and not for trea­sure seeking/money dig­ging. We can only speculate.
We have come a long way since August 1946. I don't blame Elder Wid­stoe for not under­stand­ing or hav­ing a thor­ough knowl­edge of the truth about Joseph and his fam­i­ly. Per­haps he was just like me, and all cur­rent mem­bers of the Church today. We were taught a his­to­ry that wasn't based on fact; a san­i­tized ver­sion of his­tor­i­cal facts that our lead­ers told us was true and any­thing else was deemed false and "anti-Mor­mon". I won­der what Elder Wid­stoe would say today. Would he be 'inspired and uplift­ed' by this truth or would he be harmed by it.
---
[1] Apos­tle Boyd K. Pack­er, as relat­ed by D. Michael Quinn, "Pil­lars of My Faith," talk deliv­ered at Sun­stone Sym­po­sium, Salt Lake City, August 19, 1994.
[2] J. Reuben Clark, D. Michael Quinn: The Church Years. Pro­vo, Utah: Brigham Young Uni­ver­si­ty Press, 1983, 24.
[3] John A. Wid­stoe, "Evi­dences and Rec­on­cil­i­a­tions," The Improve­ment Era, August 1946.
[4] Ibid, 542.
[5] Wid­stoe names P. Hurl­but in the col­lec­tion of affi­davits, how­ev­er these affi­davits were pub­lished under the name of E D Howe. See E D Howe, Mor­monism Unveiled: Or, A Faith­ful Account of That Sin­gu­lar Impo­si­tion and Delu­sion, from Its Rise to the Present Time (1834).
[6] Ibid.
[7] Wid­stoe, "Evi­dences and Rec­on­cil­i­a­tions," 542.
[8] Ibid, 542.
[9] Ibid, 543.
[10] Ibid, 543.
[11] Ibid, 543.
[12] Richard E. Tur­ley Jr, Robin S Jen­son, & Mark Ashurst-McGee, "Joseph The Seer," The Ensign, Octo­ber 2015.